Anti Fog Face Shield
PET Anti-fog Face Shield, also known as a splash-proof anti-fog mask, is composed of three parts: double-sided anti-fog transparent protective sheet, elastic band, and the anti-dropping sponge; the anti-fog mask effectively prevent medical staff from splashing on the face during treatment and examination, and at the same time has a good anti-fogging function, providing a clear view for the treatment.

Anti-fog Face Shield is widely used in various medical activities that require face protection. This product is only used as splashes in medical activities to pollute the operator. It is strictly prohibited to use this product to replace protective gear for infectious diseases.
Disposable Medical Anti Fog Face Shield
The face shield can protect the face in all directions at 180°, and effectively isolate droplets, aerosols, dust, and liquid splashes. The medical isolation mask is made of double-sided anti-fog high transparent PET material, which can effectively avoid the fogging of the screen when wear for a long time, which will affect the vision. The forehead close part adopts a thick sponge design and a high elastic band design, which greatly improves the comfort of wearing. The mask is light and will not squeeze the face, and is suitable for long-time wearing.
Economical

Lightweight

180° Fully Protection

Sturdy and Comfortable

Anti-Fog Design

Panoramic, Unobstructed View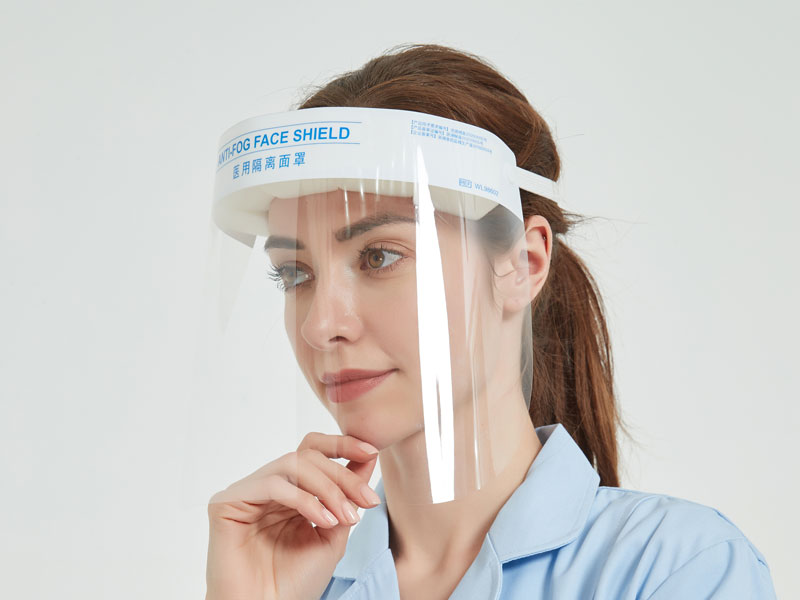 Product Name

Medical Disposable Anti Fog Eye Shield

Product Description

It consists of a protective cover, foam strip and fixing device made of polymer materials. Non-sterile, single-use.

Intended use

Used in medical institutions for protection during inspection and treatment, blocking body fluids or blood splashes.

Storage Condition

1. Temperature: 0°C-45°C

2. Humidity: The relative humidity does not exceed 80%.

3. Clean and dry place with good ventilation and no corrosive gas.

Shelf life

3 years

Classification

Class 1

Standards applied

EN166, GB14866

Product Size

330 x 220 mm

Transportation

By sea, by air or by land as you request

Package

Standard or as you request

OEM/ODM

Acceptable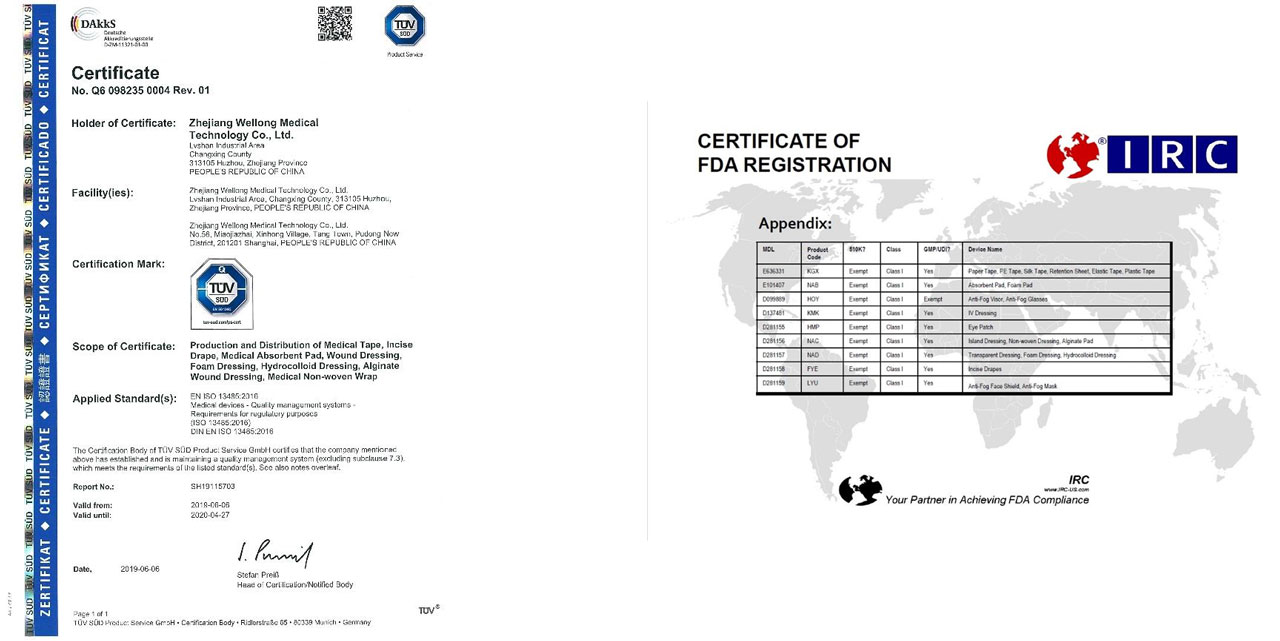 Would you like to distribute this device?
Click to
contact us
, our regional sales assistant will help you!