Haichuang successful participation in CMEF2017 ( Spring )
18-01-2020
On May 15-18, the 77th China International Medical Device (Spring) Expo (CMEF Spring 2017) and the 24th China International Medical Device Design and Manufacturing Technology ( Spring ) Exhibition (ICMD Spring 2017) were held at the National Convention and Exhibition Center ( Shanghai ) The grand opening of the first floor.
Haichuang Medical was invited to participate in the exhibition, showing the latest research and development results of our company, consolidating the existing cooperation relationship, and exploring a large number of potential customers, which laid the foundation for market development. The scale of this exhibition reached 220,000 square meters, with a total of more than 4,000 representative companies from 28 countries and regions in the world participating, and more than 600 global and Asia-Pacific first new products released.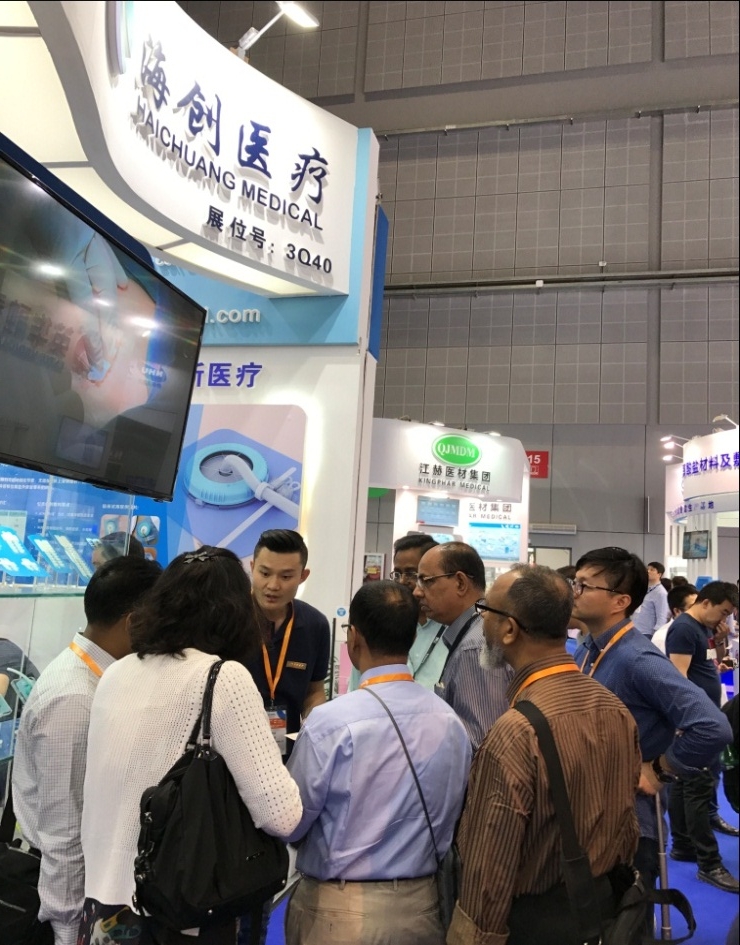 ( On the first day of the exhibition, the crowd of our booth is constantly flowing )
Haichuang Medical understands the current status of the domestic medical device market, and uses this professional platform to show the various specifications of the company's current non-invasive skin stapler to the national and global medical device industry, as well as new product drainage tube holders that have entered the initial investment stage. , And in the research and development stage-the patented painless urinary catheter.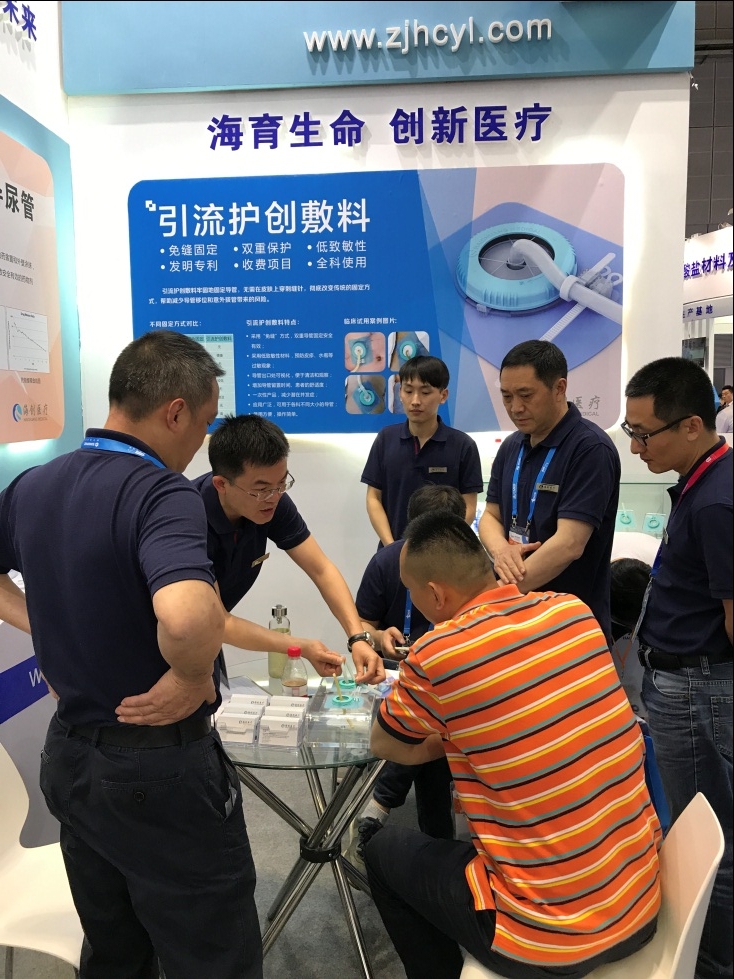 ( The staff at the exhibition explained the company's product performance in depth )
During the 4-day CMEF spring exhibition, Haichuang's medical booth attracted more than 2,000 exhibitors, retained more than 500 customer information, and distributed product introduction coloring pages of nearly 2,000 points; the staff also always participated with full enthusiasm and participation. The communication of the exhibitors, the characteristics and advantages of the exhibits were fully demonstrated under the wonderful speeches and demonstrations of the staff. After the professional audience and exhibitors at the venue had a certain understanding of the products, they showed a strong intention to cooperate.
( Foreign guests are very interested in our exhibits )
Through this exhibition, we have achieved good corporate publicity and product publicity effects. At the same time, we have attracted CCTV news media and were invited to interview. Here we would like to thank our old customers and agents from all over the country for their strong support to the company. Innovation and development are with you.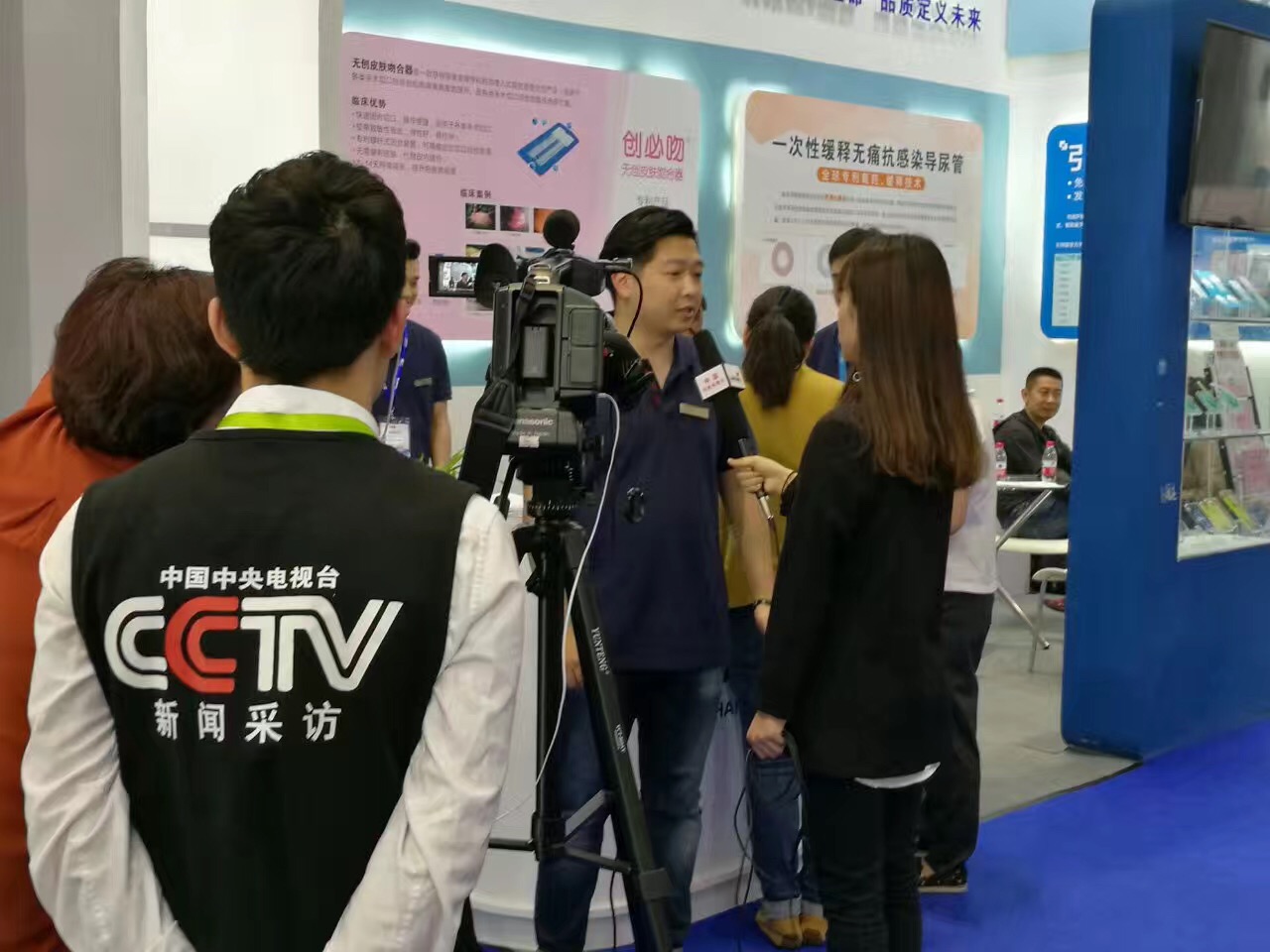 ( CCTV interviewed our site )