We got success in CMEF Shanghai (May 13-16, 2021)
29-07-2021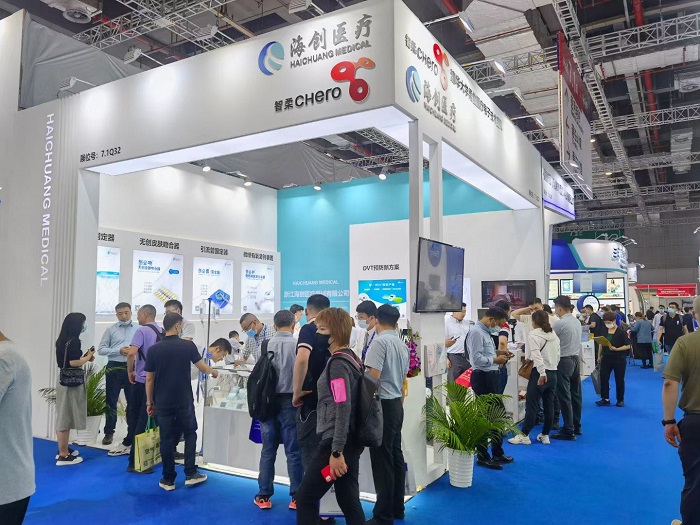 We got success in China International Medical Equipment Fair(CMEF) in Shanghai on May 13th~16th. The exhibition was still crowed though the foreign audience was blocked to China by Covid-19 situation.

Customers loved our products launched before: Bifix™ surgical incision closure device; Loopix™ drainage tube fixation device. Products are promoted rapidly with the sales network expanding in China. People have more confidence in non-invasive alternatives to suture in skin closure area and catheter fixation area.


On this occasion, we launched three new products: the Cleanix™ wound debridement device, surgical wound protectors and an electronic DVT prevention stimulator. People are also very interested in them. They asked us for the brochures. Many of them tried the samples and consulted for Hotw-To-Use and the distribution policy.
Appreciated so much for the recognition from customers. Haichuang Medical will continue to uphold the attitude of excellence and bring better products.