Applications of Bi-Fix in Orthopedics Surgeries
Bi Fix Applied in Orthopedics Surgery Wound Closing



Shoulder Surgery

| | | |
| --- | --- | --- |
| | | |
| Application in Humerus Fracture Fixation Surgery | | Post Operative Incision Appearance |
Hip Replacement Surgery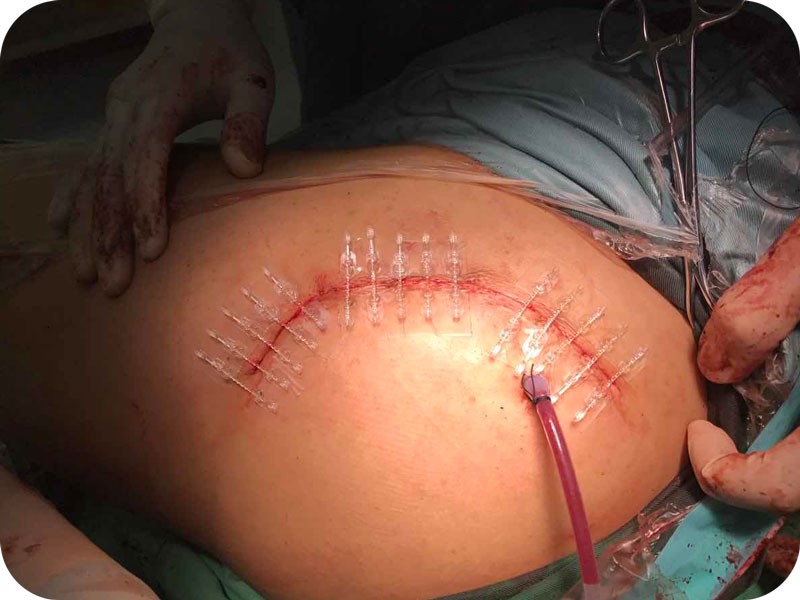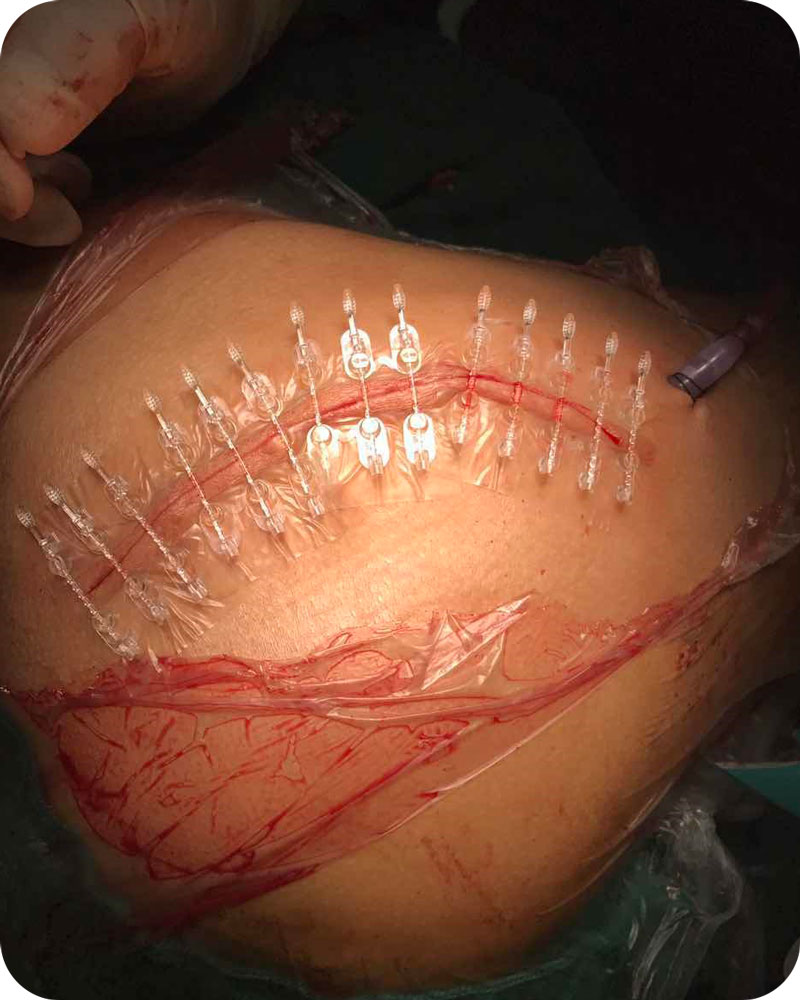 The above pictures depict two arc incisions applied Bi-Fix incision closure sets in hip replacement surgery. In the arc incision cases, surgeons used multiple small size pieces (2 cm and 4 cm) to close the wounds properly.
Leg surgery
| | | |
| --- | --- | --- |
| | | |
| The long wound applied with staples and Bi-Fix closure set meanwhile | | The appearance of wound after removal of staples and Bi-Fix |
Wrist Surgery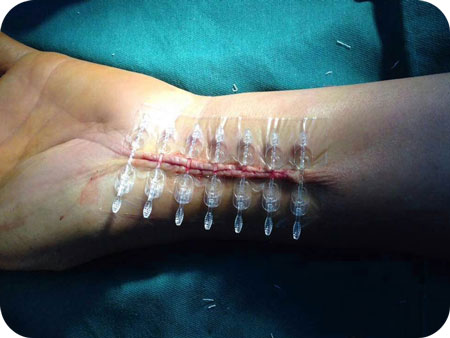 This picture shows a 6 cm long Bi-Fix incision closure device applied on a wrist sugical cut. Surgeons made the skin edge slightly raised with adjusting the device for the purpose of better healing.
Before applying Surgical Incision Closure Set, it is necessary to clean the skin surface around the incision with antimicrobial solution and wait the wound surface to be completely dry for best adhesion.